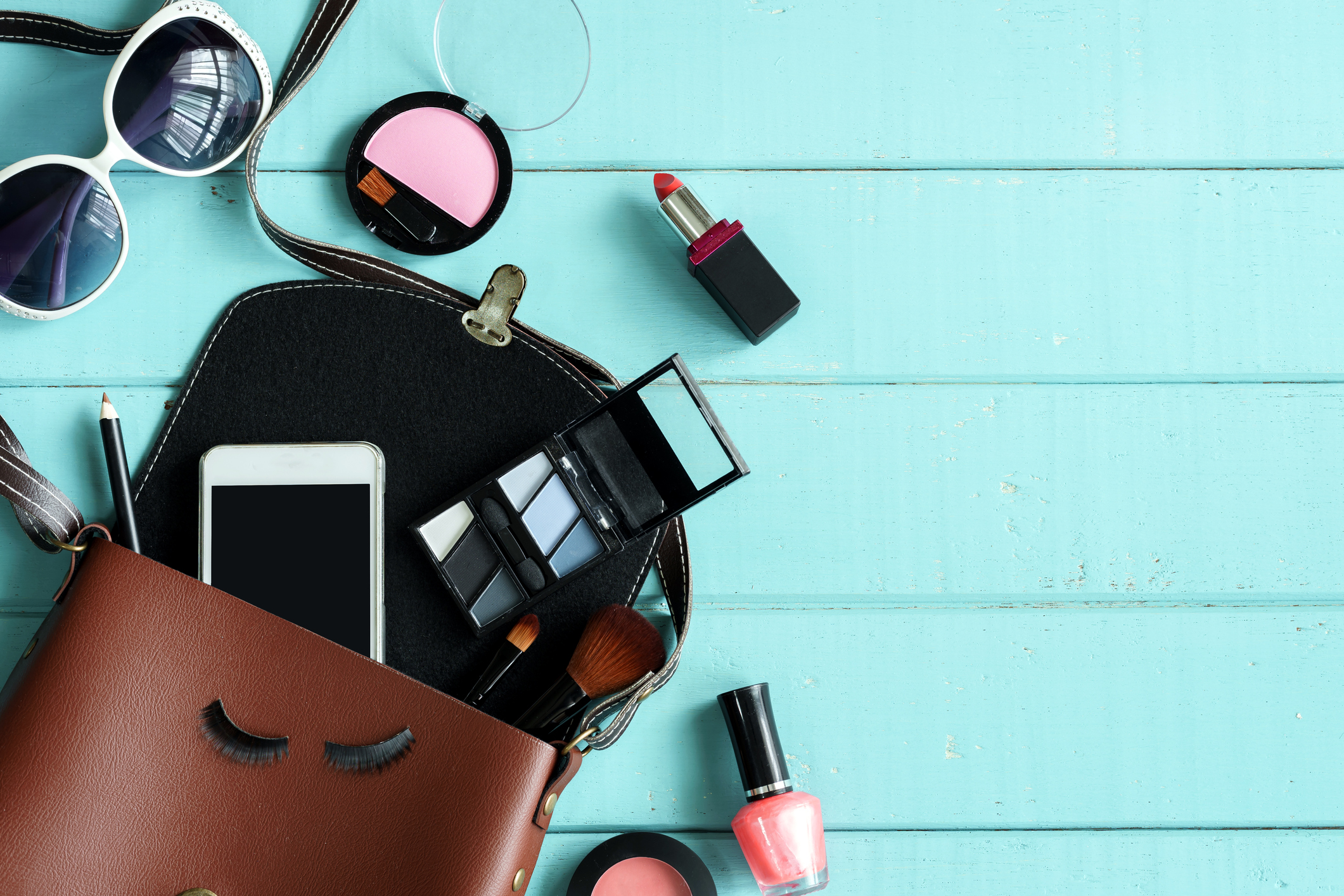 We hate to admit it, but fall is right around the corner. Before you know it, people will be sipping pumpkin lattes, wearing sweaters, and planning Halloween parties. And although we'll miss awesome beach days and the lazy days of summer, we couldn't be more excited about this fall's latest beauty trends. From lips to brows, we've got runway looks suitable for every day.
Two-Toned Lips
When it comes to your pout, there's a look for everyone this season. This one in particular is a trend that almost anyone can pull off. With an ever-so-subtle darker color on the bottom lip than the top, nix the lipstick and go with a stain to get your best worn-in, natural finish. To get your best look, gently exfoliate first with our Lip Scrub. Perfect for the fall, when lips can easily become dry, chapped and cracked, this scrub helps to remove dead skin cells, while leaving the lips feeling smooth, soft and conditioned.
Brown Lips
Remember this look from the 90s? Well, it's back, and bolder than ever. Shades of brown are a flattering, attractive must-have for your makeup bag this fall. If you're unsure about pulling this off, go for lighter browns that are almost nude.

Casual Red Lips
The classic look of red lips never goes out of style, and this season is no different. Pair with low-key, smudgy eyeliner, and you've got yourself a polished look in seconds flat.

Smudged Liner
As mentioned above, smudged eye liner is in. So if you find your eye liner is smudged, don't try to fix it. Instead, embrace it and enjoy the 90s grunge look that is suddenly new again.


Dramatic Winged Liner
Ask any makeup artist and they will boldly state that cat eyeliner will never go out of style. So it doesn't hurt to wing it out even farther for an ultra-dramatic, sophisticated look. At the end of the day, use our Eye Makeup Remover to gently cleanse that extra-sensitive area around your eyes, while simultaneously providing the perfect eye treatment.

Feathery Lashes
While spider lashes were in last season, full, falsies on the top lash line are here to stay – at least until spring. If you choose to go for dark, heavy, larger-than-life lashes, be sure to compliment them by keeping the rest of your makeup palette neutral.

Rosy Cheek
With the cold weather comes ruddy, flushed cheeks and the trend this season is to emulate that when you're sitting inside too. Adding a touch of extra blush to your cheeks in the exact same shade that they turn when you're freezing outside, is seriously on trend right now.

Bronzer
While you certainly don't want to go overboard with bronzer once the summer is over, you can definitely play up the warm glow for blush too. Just be sure it isn't shimmery. Matte bronzing powder is perfect to add color without overdoing it.

Extra Dewy Skin
Getting that dewy, youthful glow never goes out of style. To get the look this season go for minimal makeup and add extra moisturizer with our Beauty Cream. It contains rose hip oil and is high in vitamin C, which is known to repair elastins in the skin. For extra hydration our Hydrating Face Mist contains aloe to nourish and moisturize your skin.
Mauve
Mauve is the perfect shade when transitioning from summer to fall because it is neutral enough to flatter all skin tones without the heft of many of the deep fall colors. It can be worn everywhere including eyelids, lips, and cheeks.

From hay rides and football games to work presentations and date night, these trends are on point for any occasion. And remember, at the end of the day, be sure to remove your makeup and keep your skin clear with our Facial Cleansing Kit. With clean, moisturized skin, you're sure to enjoy these gorgeous looks all season long.